No one can escape the ageing of skin.  When the skin ages it loses collagen, hyaluronic acid and moisture.  As a result, wrinkles and skin lines appear on the face.  Other factors that may contribute to skin aging are excessive sunlight, pollution and smoking.
Bocouture
We use Bocouture to treat:
Relaxation of the frown wrinkles;
Reduction of crow's feet;
Reduction in laugh lines;
Reducing the forehead wrinkles;
Against excessive sweating.
The treatment is virtually painless and takes only 15 minutes.  With a thin needle botulinum is injected into the muscle which causes wrinkles and unwanted facial expressions. Immediately after the treatment redness and swelling of the skin may occur but these side-effects will be gone in about one hour.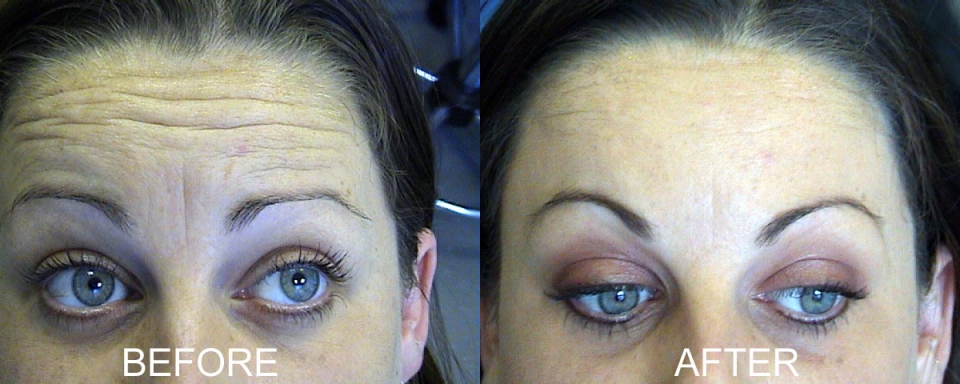 Six days after the treatment, there is a visible result and the result will be clear after a maximum of 14 days. The skin looks relaxed and the wrinkles will be less deep.  The effect of the Bocouture treatment lasts three to four months. As a Bocouture treatment is repeated several times, the effect on the wrinkles will last longer.
Radiesse
Radiesse is used to treat:
Shaping the lips – or increasing the volume;
Reduction of facial lines and wrinkles;
Correction of facial contours;
Creating volume to cheekbones and/or chin;
Scars;
Skin Rejuvenation.
As the skin ages, it loses strength and elasticity by reduction of hyaluronic acid volumes in the body.  Furthermore, total volume of the subcutaneous tissue in the skin increases.  Folds and grooves in the skin are thus successfully treated by the use of collagen in order to supplement and stimulate the hyaluronic acid.  Radiesse provides an excellent solution for this.  The effect is immediately visible and the effects of Radiesse last between 6 to 24 months.
Radiesse is a kind of gel which is injected in small amounts in the skin. It removes these wrinkles, but also be used to give more contours to the face or lips.  The result is immediately visible and it gives a beautiful, soft look and is safe for the skin. More info https://merzaesthetics.nl More info →